The Technology Centre is centrally located in the Golden Triangle area, adjacent to the University of Guelph, about 40 minutes drive from Pearson International Airport, Toronto and Toronto's most distinctive CN Tower (the world's tallest free-standing structure).
This site presents a brief description of a group of four independent companies, (Guelph Chemical Laboratories Ltd., Chemisar Inc., Maxima Laboratories Inc., and Canadian Consortium of Clean Energy and Environmental Technologies Inc.), organized to serve you better in their respective areas of specialization. The companies are located on the premises of the Technology Centre Building with a full range of modern Laboratory equipment & facilities for Laboratory Services and facilities for Clean Energy and Environmental Technologies Development Programmes.
For a brief tour of the Technology Centre, please Click Here .
Established in 1978, Guelph Chemical Laboratories Ltd. specializes in environmental research and environmental services. Chemisar Laboratories was founded shortly after in 1988 and provides a wide array of analytical laboratory services in addition to research and development. Maxima Laboratories Canada Inc. is dedicated to sustainable development, which includes sustainable products such as the recently discovered non-permeable and safe tubes, named SST, for transmission of LPG, natural gas, and other gaseous fuels. The Canadian Consortium Clean Energy and Environmental Technologies Inc. has been formed for Canadian Technology Transfer in the International Market by combining the expertise of various Canadian companies and universities.
Guelph Chemical Laboratories Ltd.: Energy and Environmental Services, Research and Development
Chemisar Inc.: Research and Development
Maxima Laboratories Canada Inc.: Sustainable and International Development Projects, Research and Development
Canadian C.C.E.E.T.I.: Clean Energy and Environmental Technology Transfer
Click Here for Automatic Viewing of GCL, CHEMISAR, and MAXIMA Profiles
Click Here for Manual Viewing of GCL, CHEMISAR, and MAXIMA Profiles
Energy and Environmental Services

Water, Wastewaters and Soils Testing by Ontario Ministry of Environment & U.S. EPA Methods
All Aspects of MISA Testing & Hazardous Waste Management
Coal, Coke & Petroleum Product Analysis using ASTM Procedures
Microanalytical (C,H,N,O,S) services in support of R & D in Universities, Governments and Industries
Air Quality Assessment
Air & Emissions Monitoring
Industrial Hygiene Services
Stack Gas Testing & Characterization
Research & Development

MEMBER OF THE CANADIAN ASSOCIATION
FOR LABORATORY ACCREDITATION INC. (CALA)

Click Here to View Guelph Chemical Laboratories Home Page
Compliance Assurance & Maintenance
Emissions Measurement and Control
Food and Related Products Testing
Research in Support of Services & Technology Development
Method Development and Validation

Click Here to View Chemisar Laboratories Home Page
Research & Development
Sustainable Development
Process Development
Pre-Feasiblilty Studies
Feasibility Studies
Renewable Energy
CO2 Emission Reduction Projects
Offers Special Project Support Services
Project Design Document for CDM Projects
United Nations Framework Convention on Climate Change
Carbon Credits through International Development
Emphasis on Biomass Energy



Through the collaboration of leading Canadian companies, an Environment & Energy team is assembled to transfer the Clean Energy and Environmental Technologies for Sustainable Development.
A team of multi-disciplinary companies accomplish the project in the most efficient and economical way. Biomass power projects, municipal solid waste to energy, solid waste management, environmental impact assessment and technical training programmes are available.

Click Here to View the Canadian C.C.E.E.T.I. Environmental News & Views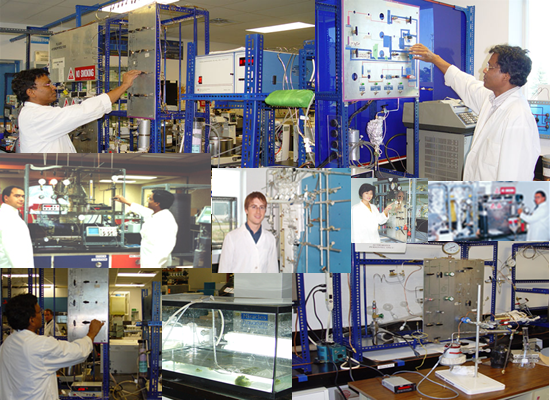 The following are titles of some of our recent and current research and development projects:

Conversion of Natural Gas to Value Added Products
Conversion of Heavy Oil Materals & Residuals to Liquid Fuels
Natural Gas Storage Technology Development for Energy and the Environment
Development of Hydrogen Transfer Membrane Reactors and Hydrogen Production
Development of Technologies for NOx and SOx Abatement
Development of Technologies for Mitigation of Green House Gases (GHG)
Renewable Energy Technologies
Cogeneration from Biomass materials such as Bagasse and Solid Waste leading to Sustainable Development
Permeation Measurement & Control
Development and Evaluation of Catalysts for Hydrogenation of Polynuclear Aromatic Compounds and Condensed Polynuclear Aromatic Compounds
The Fischer-Tropsch Conversion of CO and Hydrogen gas mixture to High Octane Transportation Fuel by Carbon Molecular Sieve Synthesis Catalysts
Detailed study of the Influence of Experimental Conditions on Retention Time in Size-Exclusion Chromatography of Bitumens/Heavy Oils/Asphaltenes
Natural Gas Conversion to Liquid Fuels Over Solid Superacids Phase I and II
Development and Evaluation of Catalysts for Hydrogenation of Raw Cold Lake Pitch
Production of Liquid Fuels from Natural Gas
Development and Evaluation of Novel Catalytic Process for Gas Phase Alkylation of Methane with Olefins
Chemical Characterization of Rocket Propellants
Development of an Alternate Catalytic Route for the Conversion of Natural Gas to Gasoline Range Hydrocarbons
Study of Oxidative Coupling of Methane in a Novel Reactor System
Development of an Alternative Catalytic Route for the Conversion of natural Gas to Gasoline Range Hydrocarbons
An Economically Viable and Environmentally Friendly, NOx Control Technology for Natural Gas Burners
Development of an Economically Viable and Environmentally Safe Novel Technology for Production of Hydrogen and Syngas from Natural Gas
Major Ions in Uranium Tailings
Development of Analytical Methods for Determination of Residual Polyacrylamide in Coal and Oil Process Waters
Development of Economically Viable Catalysts for Production in situ Hythane from Natural Gas
Emission Measurement of Mercury at Montenay Incinerator
A Survey of Solvent Inhalation Exposure in Ontario
Development of Adsorbent Material and Technology for Adsorption of Natural Gas for Use as a Fuel in Transport Sector and in Domestic/Non-Domestic Sector

1. Sustainable & Safe, Non-permeable Tube for Supplying Gaseous Fuels Learn More!

2. Impervious, chemically stable Tubing for Beverage Industry

3. Absorbed Natural Gas (NG) Technology for Supplying NG to burners in domestic and non-domestic applications

4. Production of Hydrogen from Natural Gas

5. NOx and SOx Reduction Technologies

6. Mitigation of CO2 Technologies

7. Biomass Conversion to Liquid Fuels Learn More!

8. ...and many more



Applications include:
a. Completely safe
b. Non-permeable (no leaks)
c. Layered tube, strong and durable
d. Resistant to weather conditions
e. Longer service life
f. Stands high pressure
(400 psi without wire & 725 psi with wire)



For more information, please see Sustainable and Safe LPG Tubes Brochure Here.

PATENTS PENDING IN MANY PCT COUNTRIES
Sustainable and Safe Tubing for Transmission of Gaseous Fuels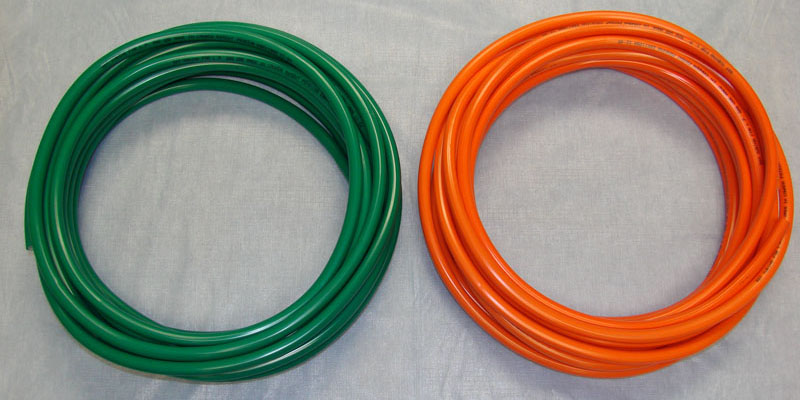 - Patents Pending -
Our current research project is focused on the development of alternative fuels from biomass sources with the use of gasification technology. The latest state-of-the-art gasifier apparatus has been constructed on-site.


Pilot Plant Gasifier for Biomass Conversion into Liquid and Gaseous Fuels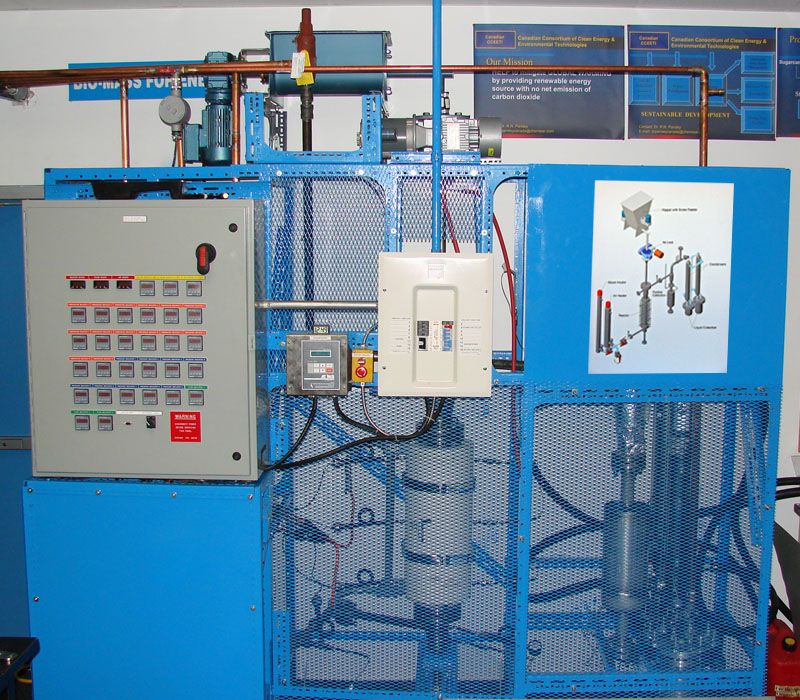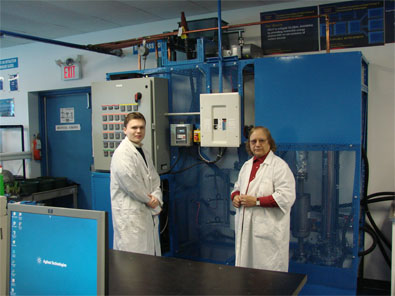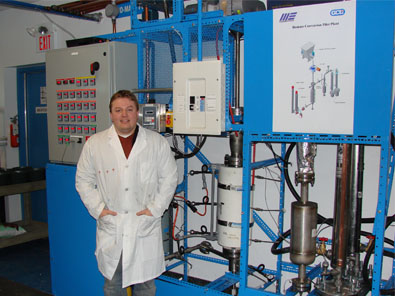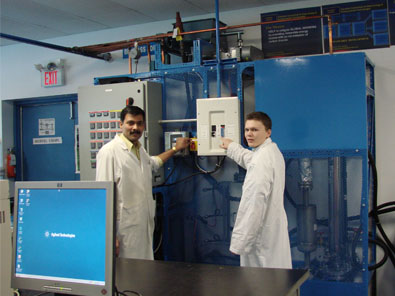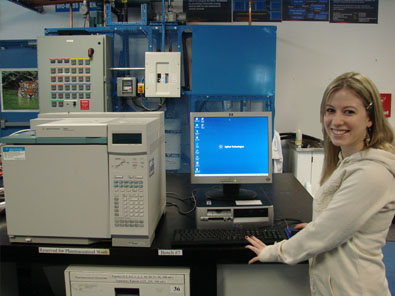 UNITED STATES & CANADA

: 23 (Granted)

CANADA
CHINA
INDIA
UNITED KINGDOM
UNITED STATES

: 1 (Pending)
: 1 (Pending)
: 1 (Pending)
: 1 (Pending)
: 1 (Pending)




| | |
| --- | --- |
| The research component of our laboratories provides the analytical group with enhanced capabilities in understanding the chemicals and process chemistry at work. These analytical capabilities are nowhere more evident than in international conferences where our laboratories received the "Award in Germany for the Best Research Paper", entitled "PY/GC of Energetic Materials." | |
Individuals with background in analytical chemistry, chemistry, chemical engineering, engineering, and computer science with diploma(s) from Community College or university graduates with a B.Sc, M.Sc, or Ph.D degree are requested to apply in confidence with their resume to Dr. R. N. Pandey at drpandeycanada@chemisar.com.
Canada's National Research Council-assisted Research Fellowships are also available in the area of Research and Development, in which our laboratories have significant interest and expertise such as Energy, Environment, and Method Development and Validation in pharmaceutical chemistry.
Business development officers with interest and enthusiasm for science and technology leading to technology sales and marketing are also encouraged to apply. Resumes can be sent in confidence to Dr. R. N. Pandey at drpandeycanada@chemisar.com.
Are you a University Science Student in your 2nd year or up? Each year, our laboratories hire science and co-op students to assist senior scientists at Ph.D. level. In the past number of years, students from our laboratories have continued to be very successful in their professional careers. Students with a minimum of a B+ average, preferably in chemistry and chemical engineering, are encouraged to send their resume with transcript to Dr. R. N. Pandey at drpandeycanada@chemisar.com.